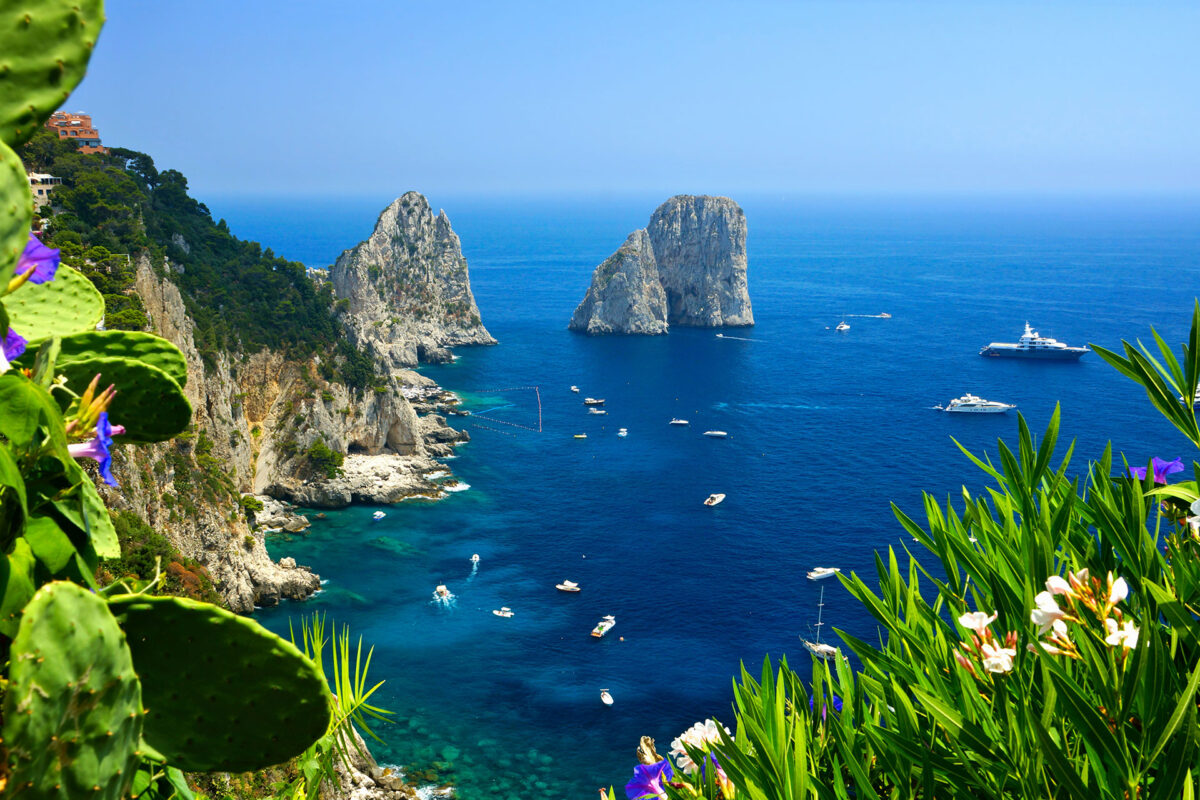 Capri
Visiting such a legendary place as Capri, where you can rub shoulders with the glitterati and experience Italy with gusto, is sensational, however adding a touch of the Amalfi Coast for your daily cruise is the real icing on the cake. Setting off from Sorrento or Capri, admire the famous Blue grotto on this legendary island then head to Nerano for a glorious lunch.
Read More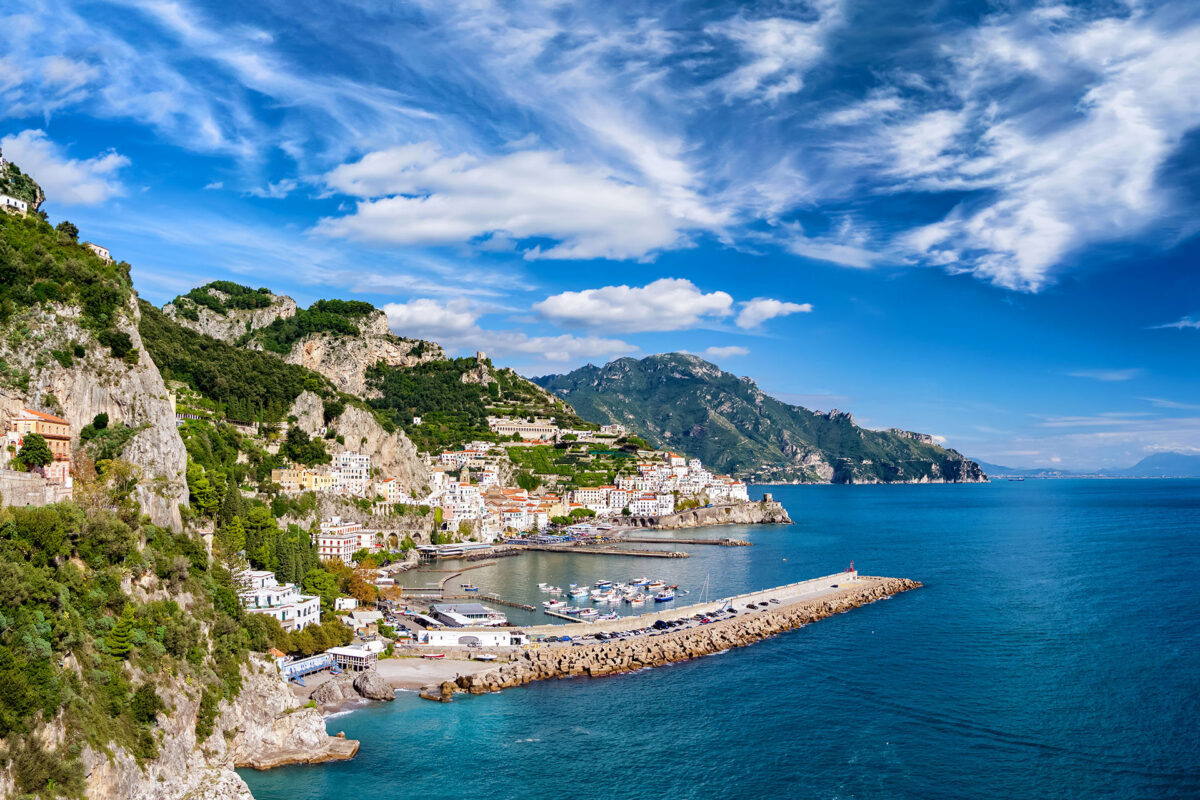 Amalfi Coast
Discover scenic Positano and admire its amazing position on a pyramid above the sea, then head to Amalfi, a former naval power that still stuns with its lavishly decorated Byzantine cathedral. On your way back, Li Galli is a pleasant surprise – aptly named siranuse Islands in view of their spellbinding atmosphere, swim amid these three small islands to get a glimpse of the magic.
Read More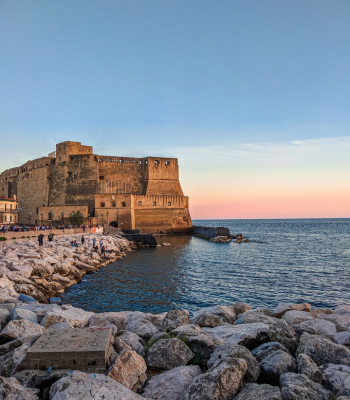 Naples
Savour a delicious meal in a traditional restaurant in quaint Borgo sant'Angelo, then head to Procida, the island made famous by elsa morante's Arturo's Island, a kaleidoscope of vividly coloured houses brimming with life. once a volcanic crater, the islet of Vivara offers unique flora and abundant wildlife, in an amazing scenario where you can enjoy the authentic Italian flair.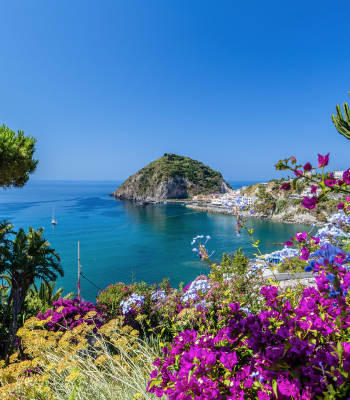 Ischia and Procida
The biggest island in the Gulf of Naples, Ischia is a treasure trove of surprises and mythical places: legend has it that Ulysses landed at Scheria lido and the Pietra della nave is a testimony to that. Set off from sorrento aboard one of our luxury yachts and explore this fabulous volcanic island, replete with lush gardens, a fort-city on its own islet and charming grottoes.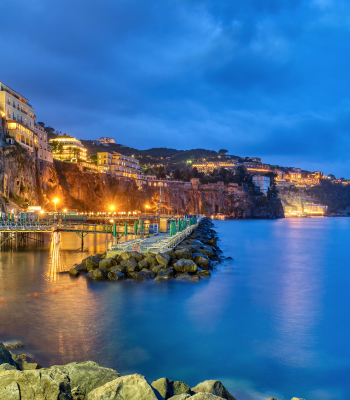 Sorrento
One of the most beautiful coasts in the world starts right here, in Sorrento. Stroll through the streets of the center, among monuments, craft shops and shops with typical products.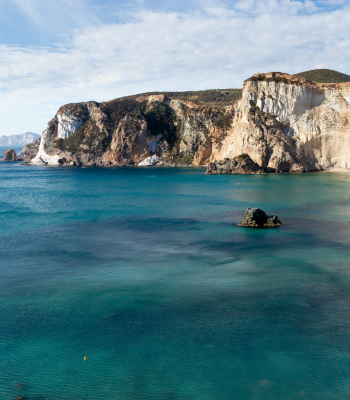 Ponza and Ventotene
Dubbed "the Italian Hamptons", these striking vol-canic islands scattered across the sea between Rome and Naples are splendid. Ponza and Ventotene are the only inhabited ones, while evocative Palmarolais an unspoilt nature reserve. Coloured houses, white cliffs and emerald waters entice visitors who come here to enjoy untouched beauty, eat local delicacies and cruise around the islands' craggy coastline, or simply wander aimlessly to discover unexpected gems with an unmistakable Italian flair.